Overwhelm is the overriding emotion marketers express to me…
Overwhelmed by the increased breadth of their role, the pressure of commercial responsibility and accountability, the constant evolution of the profession, with new approaches and techniques that they struggle to find the time to upskill on, struggling to find work-life balance, with PowerPoint decks being the focus of most evening activities.
And this was all before the pandemic.
We are now experiencing heightened levels of stress, with reduced opportunities to recharge, now being tasked with 'Covid recovery'. Marketing should 100% be the function that leads this, but we are being tasked to do it with minimal energy in the tank and very little fulfilment in our souls.
For all its downsides the pandemic has brought, it has also provided time outside of work to slow down and reflect on what it is we truly want from the careers and our lives. Leaving many unanswered questions like is this the right role? company? Brand? and now having experienced the benefits of flexible working and in most instances a better work life balance, this is something, they quite rightly, don't want to let go of.
In a recent survey of 25,000 marketers, nearly 80% predicted a wave of resignations is about to crest; 49% say they are planning to quit their job. Alongside a desire for more flexbility, marketers are fed up with monotonous, uninspiring work. They are concerned about the ethics of what they are doing and feel they are marching towards burnout.
Further, the World Values Survey found the pandemic has led to a greater emphasis on 'social solidarity, equality, community, self-determination and freedom… an increased focus on free individual choice and the non-material aspects of life.'
This shift in values is vital in understanding 'the great resignation' (a term coined by Management professor Anthony Klotz). It is also fundamental to understanding why marketers are taking stock and realising their careers are falling short.
Marketing is a challenging yet rewarding profession, and I want marketeers to fall back into love and regain their spark and passion for their profession, to not only be successful at what they do but also fulfilled. To feel empowered and supported to take the reins of their marketing careers and make it theirs, personal to them.
For me fulfillment arises when we are spending time doing things that play to our values or we closer to our goals. However, defining your values and goals, requires you to develop a personal understanding about what it is that you value on a deep-rooted emotional level and time and energy to gain the clarity around your goals.
Cultivating a values-based career
Value are not what you do but the motivation behind why you do them they are the energy and motivation behind your goals. They are activities, behaviors, beliefs, and qualities that matter to you and make your soul come to life. They are intrinsic to who you are and what you deem of importance in life. Ultimately, values are principles by which you want to live your life and set the framework for your decisions. When there is alignment between our career and core values, we enjoy greater satisfaction and fulfilment.
However, if you are one of the thousands about to resign, consider whether changing jobs will remedy the issue and allow you take the step back. Simply put, if you aren't clear on your values, this new story will likely be a repeat of the last.
As Nadine Singler, Head of Marketing and Sustainability at Krispy Kreme shared in my latest book, The Whole Marketer:
"I always knew when something didn't or did feel right to me but up until I figured out my values and purpose, I couldn't clearly articulate why. Discovering my values and purpose has helped me clarify what is important to me and therefore enabled quicker and better-informed decisions."
As Roy Disney (Walt Disney's brother) said, 'It's not hard to make a decision when you know what your values are.'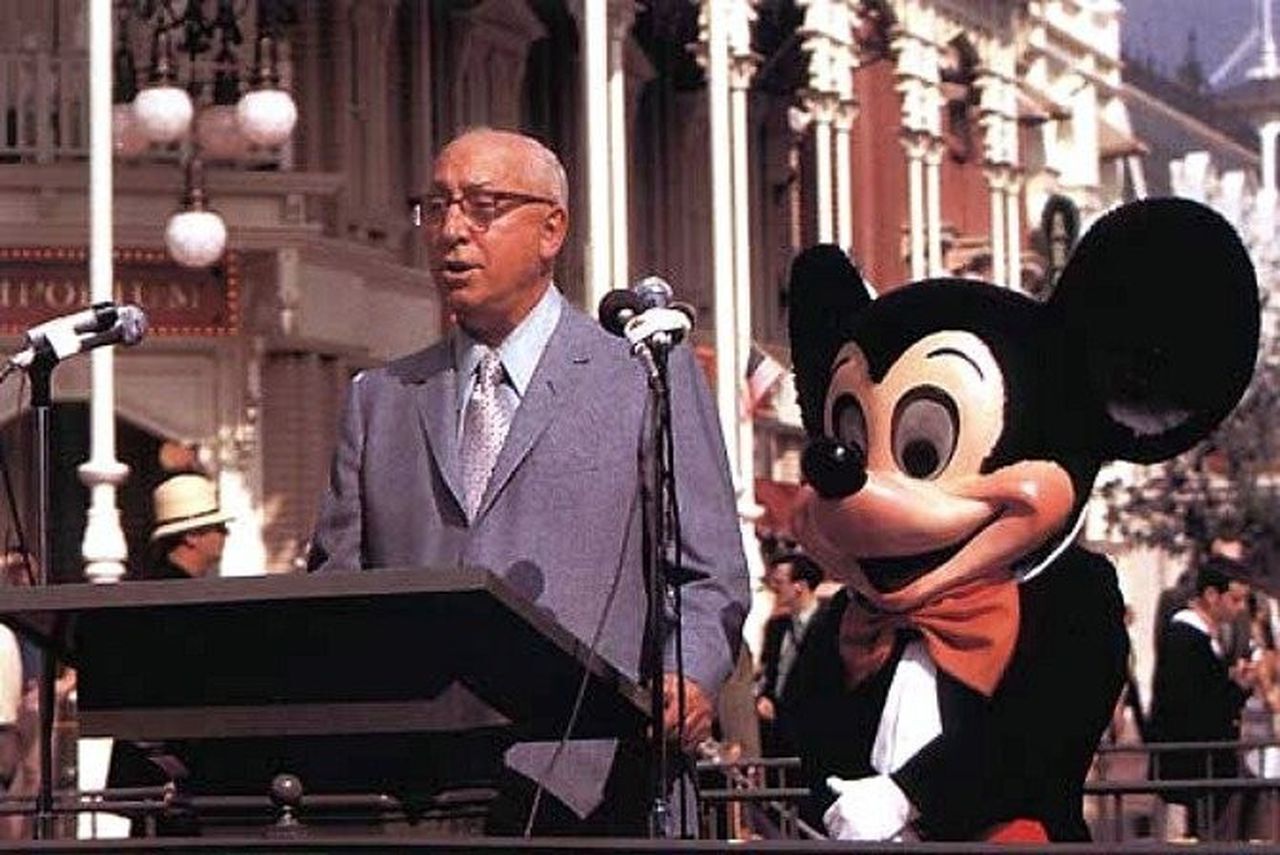 So how do you define your values?
So how do you define your values? There are many approaches and techniques, which can be found in my book The Whole Marketer or via the resources tab on the whole marketer website.
To define your values the key elements and approach is required, the first is to take the time out to reflect and uncover, with honesty and openness to truly listening to your internal voice. To reflect and look back on moments on your life that hold significance, both positive and negatives to define why these moments hold significant, what you were gaining or losing from these moments.
To work towards defining and naming your values. Having identified you values it is important for your too provided a definition of what they mean to you. As your definition of values is what makes them yours. One of my values is growth – which is evolving and learning but to someone else that could be about physical or spiritual growth. Having identified, start to reflect, and embody these auditing your life about what is and isn't playing to your values now, what you can add into your life, through work, past times, to proactively play to them to gain fulfilment.
Values: the foundation of a whole marketer
Ask yourself this question – is my career as a marketer really of my making, or is it happening to me, not for me? Do I really know how to make the most of this amazing rewarding industry and profession, or am I stuck? That is why it's so important to develop the personal understanding not only to do a great job, but to create a career that works for you and your life. To take the time out to dream big without limitations about what you want for your life as a whole, and the work you want to do, for which organisations, that will allow you to play to your values and purpose.
Few of us, however, take the time to define our values, but doing so brings insight, awareness and a foundation for our decision making. There are many techniques and tools available to help you do this, some of which can be found in The Whole Marketer.
Becoming a great marketer, or a whole marketer is someone who possess the technical skills to be at the forefront the industry, to successfully lead the commercial agenda, possess and the soft and leadership skills and behaviors to make to build a deep-rooted emotional understanding of their consumer and customers, and able to lead, motivate and empower cross functional teams to bring plans to life but also the personal understanding to gain fulfillment.
A marketer who is motivated and passionate about their career and is developing themselves holistically appreciating that knowing about yourself is just about as important as the latest marketing trends or developing technical, soft and leadership skills. It's what, how and why, we need to possess to become a whole, rounded, holistic marketer. You will never feel whole as a marketer, and as a person if you don't know and understand what drives and motivates you.
This will be relevant to how you interact with prospective employers (including through your CV and in interviews) and with your existing team (to define ways of working).
The Whole Marketer approach supports passionate marketers to take the reins and find own their path.
To live their lives wholly, fulfilled, and passionately as marketers but also as an individual. Create a career and Life by design, where it isn't happening to us but for us, is really the goal for the whole marketer. Creating this new wave all starts with you and your values and creates the wave for other marketers in their career to develop holistically. For support and empowerment to be a whole marketer take the reins go to www.thewholemarketer.com.
Abigail Dixon, author of The Whole Marketer, award-winning marketer and capability consultant, keynote speaker, chartered marketer and fellow, founder of Labyrinth Marketing, CIM Course director trainer, host of The Whole Marketer podcast and ICF certified coach.